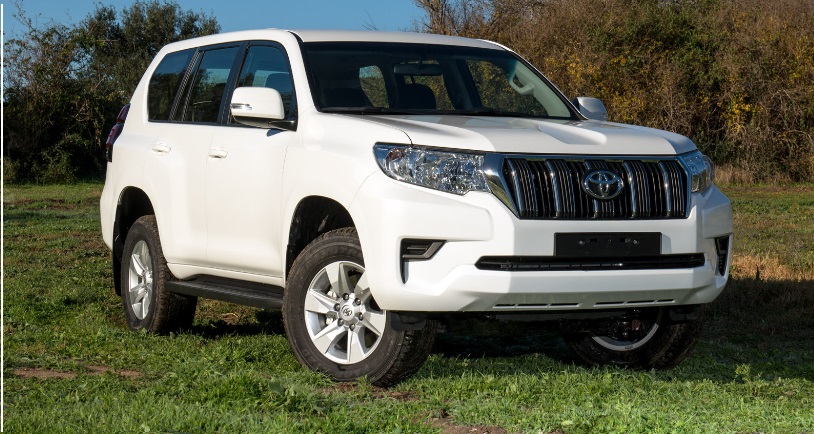 Land Cruiser Prado is a medium-sized 4X4 car manufactured by Toyota Motors ideal for park tours and road trips to up-country destinations. It can carry up to 5 people and it makes you feel comfortable while on your journey since it comes with an air-conditioner, comfortable seats, MP3/CD player , FM radio transmission plus adequate cargo space. This car is the ideal one for renting, self drive, guided park tours, airport transfers, conference meetings within Kigali city and Kampala as well as special events like weddings and any other occasion.
Turiken Tours and Car Rentals Rwanda provides a wide range of models including Land Cruiser  Prado TX, LX, V8 & GX all available at affordable prices. Just communicate your need and we will serve you accordingly. As long as you get to choose which model you want, just let us know please.
For renting a Land cruiser from us in Rwanda or Uganda and  for a guided or self drive road trip, simply get in touch with us through our email info@tourcarrentals.com or contact us on +250-782408301 +250-783738449 to make reservations from us.
The Uniqueness of Turiken Tours and Car Rentals Rwanda;
Turiken Tours and Car Rentals offers reliable and cheap car hire services in Rwanda and Uganda to both business , leisure and adventure tourists including back-packers and small groups. We have a variety of 4X4 rental cars available for hire all year round. Whether you want a saloon car, station wagon or a medium sized Prado Landcruiser, we got you here
Covered with a wide range customer care services, affordable car hire services include organizing self drive trips, chauffeur guided tours, wedding transportation, airport transfers & events management to and from any destination with Rwanda and Uganda. Planning to have any kind of journey, remote village, island or around Kigali city or Kampala, you have come to the right place. All our cars are in good condition, always serviced after every road trip plus our drivers are well trained, licensed with good knowledge about each route and destination around Rwanda and Uganda.
When you rent a car in Rwanda or Uganda with us, rest assured you will get the best services worth every amount you pay. Our car rates include comprehensive insurance , unlimited mileage , travel guides, phone with local sim card and also cover local government taxes. To rent a car, hire a driver or make inquiries on our rates, you can simply send an email to info@tourcarrentals.com or call us on +(250)783738449/ +(256)782408301 to talk to the reservations team. 
So, we are looking forward to receive bookings from you while in Uganda or Rwanda. Thank you!