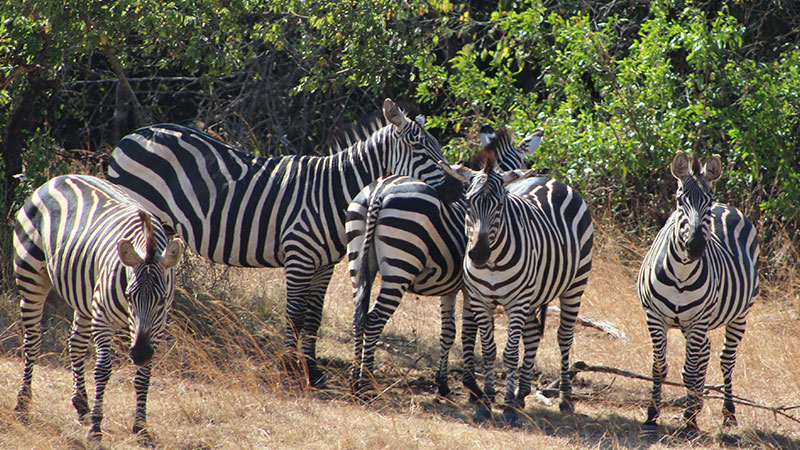 2 Days Akagera National Park Wildlife Safari
This 2 days Akagera national park wildlife safari will offer you the ultimate game drives experience in Akagera national park. The Akagera national park is the only Savannah park where we can have game drives in the custom made vehicles in Rwanda. The park hosts a number of big mammals with the most sought after being Lions, Buffaloes, Giraffes, Zebras, Elephants, and Hippos, which will provide for great photographic moments.
The park has in the recent past made great strides in conservation by engaging the community through community tours. With re-introduction of Lions you have numbers of the Big five increasing by the day.
Day 1: Transfer to Akagera national park from Kigali
Today morning we leave for Akagera national park right after your breakfast, the driver guide will pick you up from your hotel where he will drop you at the end of the trip or to the airport depending on where you prefer.
The journey to Akagera national park takes about 2.5 hours depending on the stopovers along the way. With the beautiful landscaper en route to the park, feel free to ask the guide for stopovers to capture some photos. On arrival at the park, we shall proceed to our accommodation after a short game drive and check in. We order lunch and later take a boat trip on Lake Ihema watch Hippos and crocodiles in the water or by the shores.
Journey time – 2,5 hours
Meal plan – Lunch & Dinner
Accommodation
Up market – Ruzizi tented camp
Mid-range – Akagera game lodge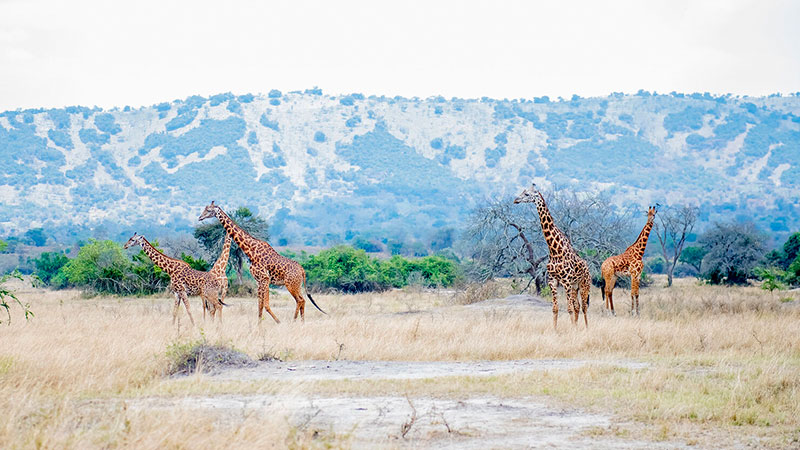 Day 2: Game drive in Akagera national park
We arise early and leave right after breakfast for a game drive in Akagera national park. We will be searching for the big mammals like Elephants, Giraffes, Buffaloes, several Antelope species, and recently the re-introduced Lions and Rhinos. The park is a varied habitat for wildlife and a birders haven with over 500 bird species in the park.
You will leave the lodge with parked lunch for the game drive which will last about 6 hours depending on your interests before starting the journey back to Kigali. You will take the route along the lake which more often has a variety of animals.
Meal plan – Breakfast & Lunch
Prices – 2020
| | | | | | | |
| --- | --- | --- | --- | --- | --- | --- |
| Number of people | 1 Pax | 2 Pax | 3 Pax | 4 Pax | 5 Pax | 6 Pax |
| Price per person – Magashi Camp | 1969 | 1308 | 1323 | 1131 | 1228 | 1072 |
| Price per person – Ruzizi Tented Lodge | 1199 | 796 | 713 | 620 | 615 | 560 |
| Price per person – Akagera Game Lodge | 1095 | 699 | 611 | 521 | 515 | 464 |
Includes
Excludes

Ground transport per 4WD
Bottled water
Full board accommodation – 1 night
Park entrance fees
Game drive
Boat trip
Service of an English-speaking driver guide
All mentioned activities except for the optional ones

Extras at the accommodation i.e. drinks, telephone, laundry etc.
Tips to porters and driver/ guide
Insurance
Day 1: Transfer to Akagera national park from Kigali

Today morning we leave for Akagera national park right after your breakfast, the driver guide will pick you up from your hotel where he will drop you at the end of the trip or to the airport depending on where you prefer.

The journey to Akagera national park takes about 2.5 hours depending on the stopovers along the way. With the beautiful landscaper en route to the park, feel free to ask the guide for stopovers to capture some photos. On arrival at the park, we shall proceed to our accommodation after a short game drive and check in. We order lunch and later take a boat trip on Lake Ihema watch Hippos and crocodiles in the water or by the shores.

Journey time – 2,5 hours

Meal plan – Lunch & Dinner

Accommodation

Up market – Ruzizi tented camp
Mid-range – Akagera game lodge

Day 2: Game drive in Akagera national park

We arise early and leave right after breakfast for a game drive in Akagera national park. We will be searching for the big mammals like Elephants, Giraffes, Buffaloes, several Antelope species, and recently the re-introduced Lions and Rhinos. The park is a varied habitat for wildlife and a birders haven with over 500 bird species in the park.

You will leave the lodge with parked lunch for the game drive which will last about 6 hours depending on your interests before starting the journey back to Kigali. You will take the route along the lake which more often has a variety of animals.

Meal plan – Breakfast & Lunch

Prices – 2020

| | | | | | | |
| --- | --- | --- | --- | --- | --- | --- |
| Number of people | 1 Pax | 2 Pax | 3 Pax | 4 Pax | 5 Pax | 6 Pax |
| Price per person – Magashi Camp | 1969 | 1308 | 1323 | 1131 | 1228 | 1072 |
| Price per person – Ruzizi Tented Lodge | 1199 | 796 | 713 | 620 | 615 | 560 |
| Price per person – Akagera Game Lodge | 1095 | 699 | 611 | 521 | 515 | 464 |

Includes
Excludes

Ground transport per 4WD
Bottled water
Full board accommodation – 1 night
Park entrance fees
Game drive
Boat trip
Service of an English-speaking driver guide
All mentioned activities except for the optional ones

Extras at the accommodation i.e. drinks, telephone, laundry etc.
Tips to porters and driver/ guide
Insurance